WELCOME TO VULINDLELA UNDERWRITING MANAGERS
PROVIDING AFFORDABLE AND SUSTAINABLE INSURANCE TO TAXI OWNERS AND EMERGING BUSINESSES ALIKE.
SPECIALIST TAXI INSURANCE
It doesn't matter if you own a sedan, minibus, midibus, tuk-tuk or metered cab, as long as someone is paying to be transported in your car, we will cover you with our specialist Taxi Insurance product. VUM offers the widest range of insurance products for these types of vehicles. Beyond the normal Comprehensive Insurance, you can get additional cover for: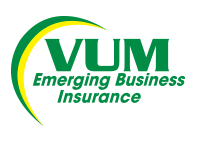 INSURANCE FOR SMALL EMERGING BUSINESSES
If you're paying us your hard earned money, you deserve to know what you are paying for. That's why we have developed a product that cuts through the complexity and simply gives you reliable insurance at a premium that your business can afford. Backed by Santam, VUM stands ready to insure your small business against unforeseen risks. VUM specialises in giving real, honest, transparent cover to small and emerging businesses. We understand your business and are ready to give you the cover you need.
This is a no claims bonus rewarding the insured for applying sound business practice
and loyalty to VUM.
10% of premium will be paid to the client after
36 months of claims free cover.